Updates tagged with peeing blonde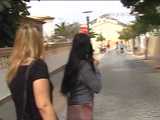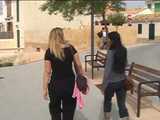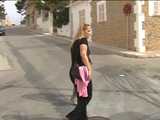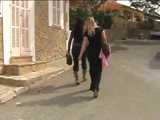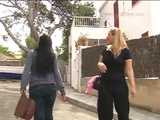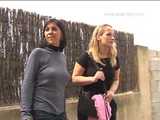 After walking around for a while looking at the small shops, Cindy needed to pee and so followed Salma up a quieter street to look for somewhere to pee and eventually settled on hiding behind a boat sitting in a parking area. Cindy squatted down behind the boat and took a quick pee, which was disturbed by a dog barking and so the girls made a quick exit.
There are two clips included with this collection but the first is only the girls looking around the shops and does not include any peeing. The second clip 034001b is the pee scene. If the background material is of no interest you can ignore 034001a.
Ewa was really desperate to pee and so the girls pulled into a riverside street in one of the small towns they had to pass through. Ewa could not even wait to get out of the car and find a place to pee. She opened the car door, swung her legs out, opened them wide, pulled her panties aside and released a torrent of pee on to the road. With Ewa's luck, a car came along as she was finishing and the occupants obviously saw Ewa peeing.