Updates categorized with Show Performance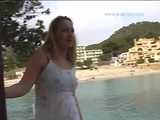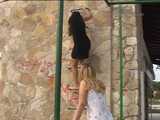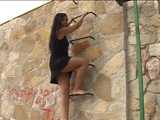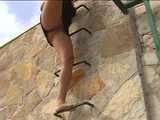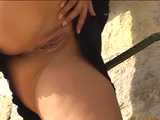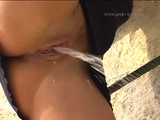 Salma took Cindy along the coast to a favourite beach which, this early in the season was not too crowded. However, the cafe bar on the small offshore island had not opened for the season and so the walkway from the shore had been removed. Not a problem for Salma who just walked across framework followed by an increasingly bold Cindy. As usual, Salma needed to pee and noticed that they had an audience from a yacht she decided to give them a show. She climbed up a ladder leading to the roof of the building put one leg up on a strut and peed a huge arc down on to the floor below. Salma then descended from the ladder and waved to the applauding yachstmen.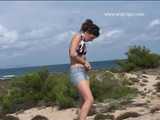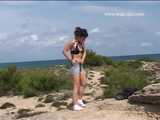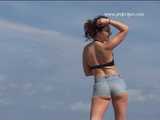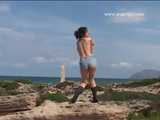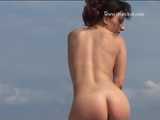 Renee changes into a more revealing outfit and then discards her clothes entirely for her last scene from that shoot. She also takes a spectacular pee from a high rock.
This is the full version of the scene. When the clip was released originally on the old Projectpee website it was shortened and at a much lower resolution in order to keep the file size small enough for everyone to be able to download. These older scenes have been remade from the original footage and are at the best resolution now.
Julia does not like to be outdone and so she decided to jump into the fountain and splash around and dance before performing her peeing statue exhibition.
Filmed with two HD cameras for the best all-round view.