016161 Eve Takes A Pee In A Small Town Park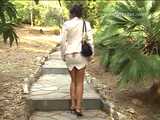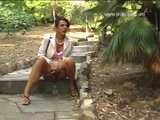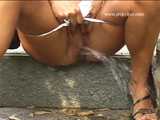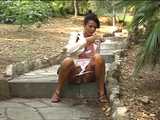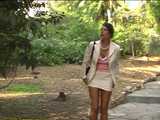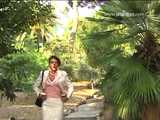 Eve & Ewa stopped at a small village just outside San Remo and walked around for a while. However, it was Saturday mid-afternoon and so there was not much activity as all the cafes had closed for a break between lunch and the start of the evening business.
The girls both needed to pee and so headed over to a small park, just off the main street. Eve wriggled up her tight skirt slipped down her panties and sat on a step before taking a long arcing pee on to the stone path. Relieved, Eve wiped and rearranged her clothes before rejoining Ewa on the main path.